REVEREND MIKE MILLENBACH
REVEREND MIKE MILLENBACH
As a professional Wedding Officiant in the Toledo area and an independent associate of Toledo Wedding Officiant, Mike Millenbach is experienced in helping to make your day all the more perfect. Our unique style of scripting weddings to your specifications helps make us Toledo's best. Mike has been part of many area weddings and is known as one of the best Wedding Officiants in this area.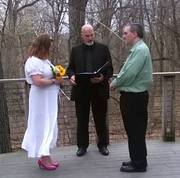 Reverend Mike Millenbach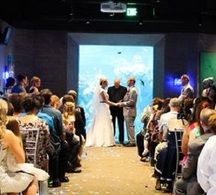 Officiating the first wedding held at the Toledo Zoo Aquarium.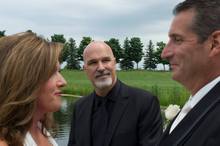 Mike Millenbach with a lucky couple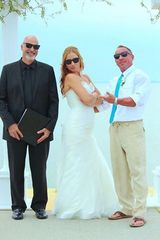 Mike Millenbach with the Bride and Groom having a little fun.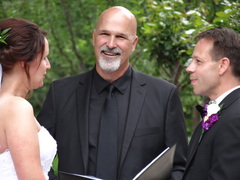 Mike Millenbach at a recent Toledo area wedding.